Shouldn't your butter BE BUTTER?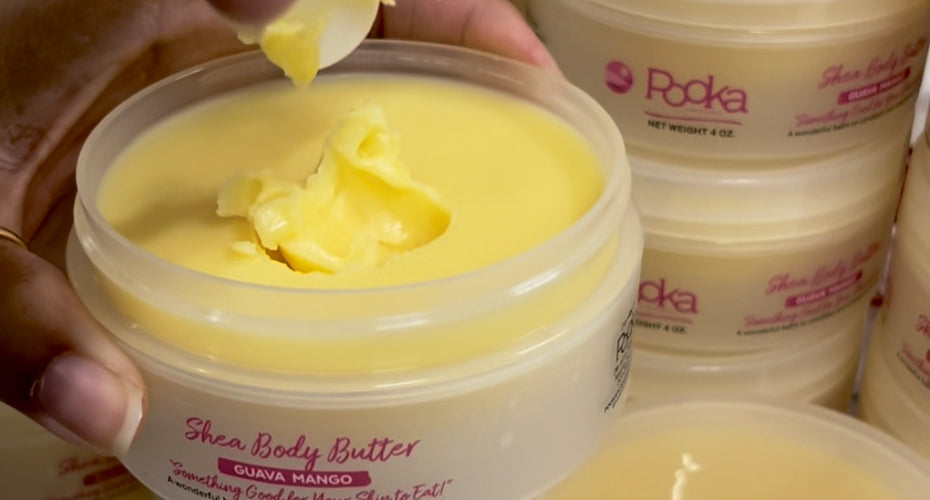 Butter that's actually Butter!
We've seen so many body butters flooding the market that look like..well...just lotion!  Shouldn't your Body Butter be...BUTTER! Our Body butter is CREAMY because it's Shea Butter! We blend it with nourishing Avocado oil, Ginger & Turmeric and Golden Beeswax to seal in moisture. We are proud to call our body butter...BUTTER!
Leave a Reply