Let's take a bath...in the FOREST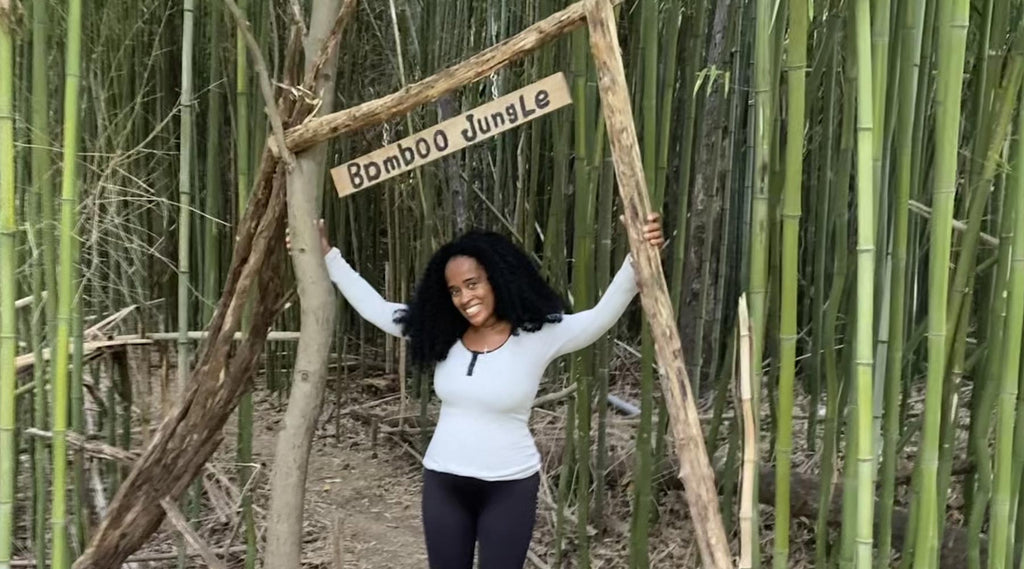 Over the past few years, I've developed a love for hiking trails! I love the peace and serenity! I FELT GREAT! You know I had to Google and see the actual benefits of being in nature and to my surprise I realized I was FOREST BATHING! Yup, it's actually a practice.
"Forest bathing is taking time to unwind and connect with nature to improve your health. Simply put: Forest bathing is retreating to nature to immerse in the forest atmosphere. The practice originated in Japan in the late 1980's."
What Forest Bathing Is Not
Most of us think of a sweaty hike when we think of a trip to the woods. Forest bathing is set at a much slower pace and is focused on fully experiencing the nature around us. It isn't about covering a set distance, raising your heart rate or even about the exercise.
How to Forest Bathe
The aim of forest therapy is to slow down and become immersed in the natural environment. Lying on the ground, meditating, gathering forest edibles and noticing the foliage are some of the different ways you can forest bathe.
If a whole forest isn't available to you, then even standing underneath a single tree and inhaling deeply will benefit the body to some degree.
Leave a Reply